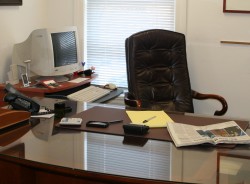 McGrath & Marsh is a full-service general practice law firm founded in 1989 and conveniently located in Randolph, Massachusetts. The firm is committed to providing our clients with personalized service in a timely and cost-effective manner.

Our firm handles a wide variety of matters, including all aspects of Family Law (Divorce, Paternity, Adoptions, etc.) Elder Law and Estate Planning, Probate of Estates, Criminal (including misdemeanors, felonies, driving while intoxicated, drug crimes, and traffic violations), Business, and Real Estate Transactions, Landlord and Tenant Law, Bankruptcy, Worker's Compensation and Personal Injury (including automobile accidents and slip & fall cases).

We welcome the opportunity to talk with you and to discuss how we may be of service. Please feel free to contact our office to arrange for a free, no-obligation consultation.